THAI LETTUCE WRAPS WITH VEAL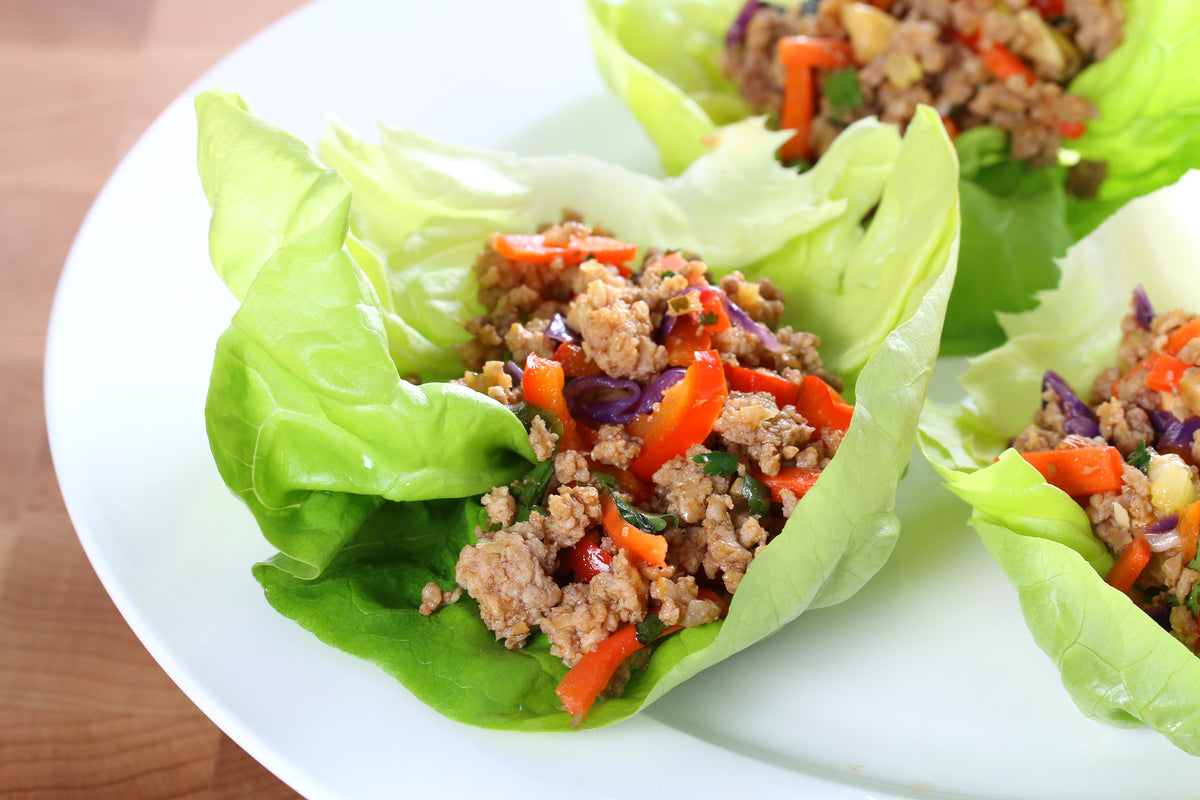 Instructions
Make the Sauce:  In a bowl, add the lime juice, soy sauce, Thai red curry paste, sesame oil and sriracha (if using). Whisk to combine. Set aside.

Heat the oil in a skillet and cook the ground veal until no pink remains. Drain the liquid. Add the shredded red cabbage, chopped red peppers and carrots, minced garlic and ginger and cook for 3-4 minutes until softened but still retaining some crunch. Add the Sauce and lemongrass and cook for another minute. Add the chopped nuts, green onions and cilantro and cook for another minute.

To serve, lay the bibb lettuce out on a serving platter on individual plates and spoon some of the filling into each leaf.  Serve immediately.
---